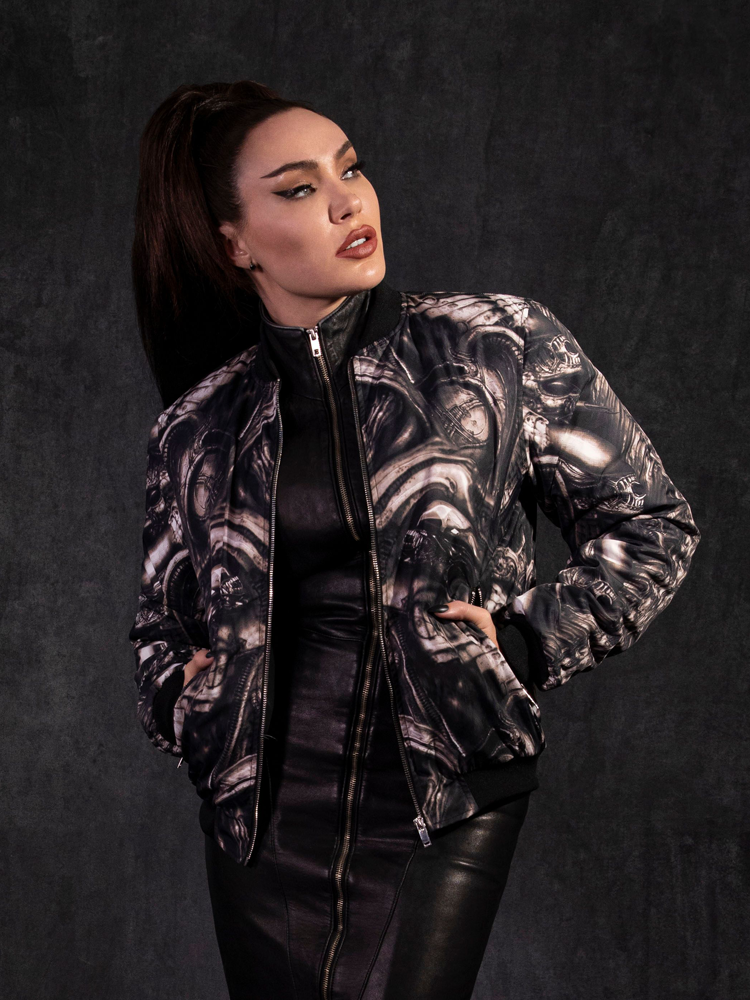 FINAL SALE - Alien™ Xenomorph Bomber Jacket (unisex)
Alien™ Xenomorph Bomber Jacket (unisex) | Gothic Clothing
$89.00 $158.00
Goth Tops
NON-DAMAGED
An elevated streetwear favorite meets our edgy Xenomorph design.  This versatile jacket, for our Alien™ Collection, is available in sizes XXS - 4X and is unisex. The jacket has a black ribbed trim on the neck and sleeve cuff and is finished with silver metal zippers. Digitally printed on matte-poly fabric.

100% Polyester with quilted poly/spandex charmeuse lining.
Imported. Made in China.
Designed in Hollywood, California.
Photography: Susie Q

Model: Micheline is 5'9 and is wearing a size XS. Braxton Holme is 6' and is wearing a size Medium.
This item is NOT available globally for shipping and only includes shipping to the following countries: United States, Canada, Mexico, Puerto Rico, United Kingdoms, Australia, New Zealand, Austria, Belgium, Bulgaria, Croatia, Denmark, Estonia, Finland, France, Germany, Greece, Hungary, Ireland, Italy, Netherlands, Poland, Portugal, Romania, Spain, Sweden.