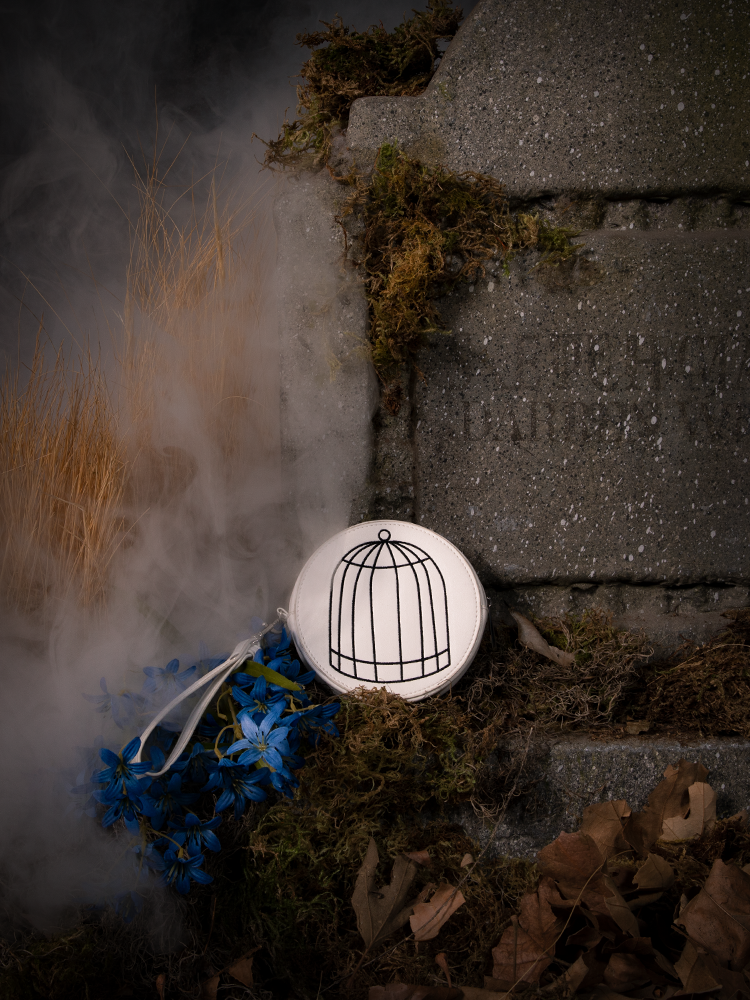 FINAL SALE - Sleepy Hollow Bird Cage Thaumatrope Wristlet
Sleepy Hollow Bird Cage Thaumatrope Wristlet | Gothic Clothing
Sold Out
Goth Style Fashion
NON-DAMAGED
La Femme en Noir and Paramount have collaborated to bring you these beautifully haunting pieces inspired by the iconic costumes and the beautiful world of Sleepy Hollow.
In the movie, the thaumatrope depicting a cardinal and an empty cage is a key memory that connects young Ichabod endearingly to his mother. Lady Crane entertains her son with this optical illusion toy that we've transformed into a faux leather wristlet with embroidered bird and cage image on either side. The circle wristlet has a wrist strap, coil zipper with silver trims. Lined with our exclusive Sleepy Hollow toile print.
Imported. Made in China.
Photography: Susie Q
Model: Rachel Sedory
Height: 5.25"
Depth: .75"
Wristlet Strap: 6"