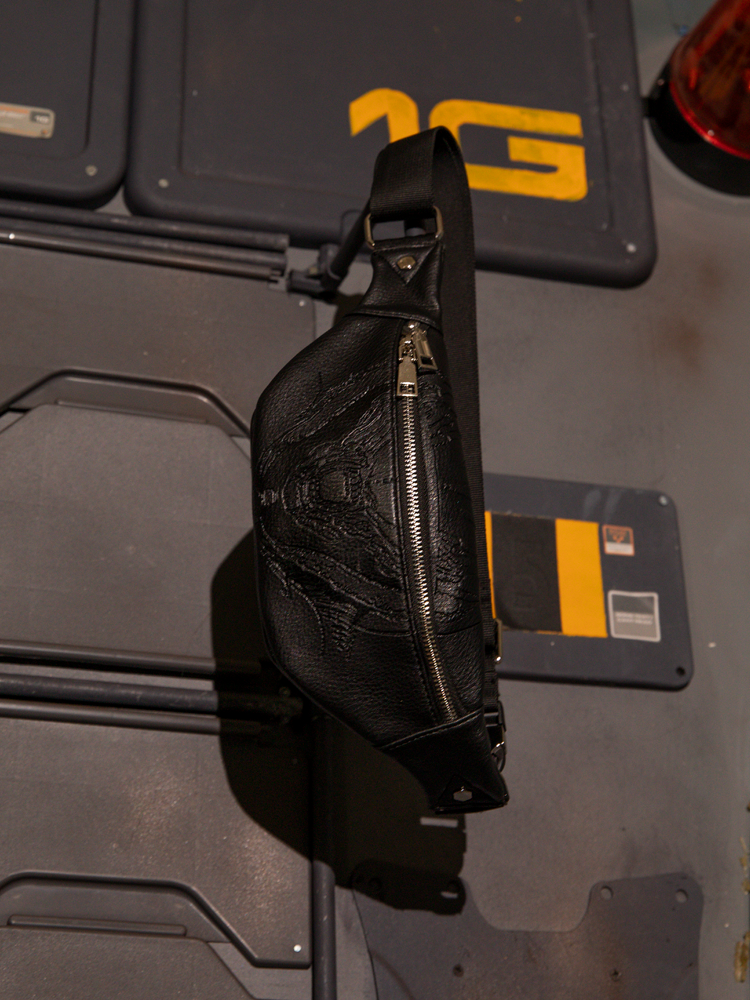 FINAL SALE - ALIEN Xenomorph Hip Bag
PRE ORDER - ALIEN Xenomorph Hip Bag | Gothic Glamour Clothing
$44.00 $75.00
Goth Style Clothing
NON-DAMAGED
The screaming xenomorph image is designed into a debossed design on buttery soft-grained vegan leather. Has silver metal double zipper top opening and an additional hidden back metal zipper compartment. The thick cotton webbed strap is adjustable for a wide range of sizes or styling that closes with the logo high shine chrome buckle. This elevated hip belt doubles as a front crossbody. Wear it cinched at the waist, over the shoulder, or draped crossbody for a versatile look. 100% Polyurethane, lined in poly/cotton. Import.
Measurements:
Main zipper opening: 12"
Back zipper opening: 8"
Length across: 14"
Height: 5.5"
Depth at top: 2.5"
XS-L: Strap
Strap short length: will fit from waist circumference 25"
Strap max extension: will fit to waist circumference 40"
XL-4X: Strap
Strap short length: Will fit from waist circumference 31"
Strap max extension: Will fit to waist circumference 46"
PRE ORDERS - We only ship complete orders. At this time we cannot split pre-orders due to our extensive pre-order storage system. If your order has in-stock and pre-ordered items, we will pull your in-stock item and hold on to your order until it is fully complete and then ship it. Each pre-order item has an estimated shipping time frame listed. If you have any further questions please contact us. 
Designed by Lynh Haaga and Micheline Pitt and handmade in China. 
Photos by: Susie Q
Model info: 
Shiloh is 5'10 wearing an XS-L
KJ is 5'10" wearing a XS-L
Mel is 5'8 wearing a XS-L

Fit Advice: Can be worn on waist/hip or crossbody. Go by your waist measurement.
This item is NOT available globally for shipping and only includes shipping to the following countries: United States, Canada, Mexico, Puerto Rico, United Kingdoms, Australia, New Zealand, Austria, Belgium, Bulgaria, Croatia, Denmark, Estonia, Finland, France, Germany, Greece, Hungary, Ireland, Italy, Netherlands, Poland, Portugal, Romania, Spain, Sweden, Singapore, Japan, Hong Kong, Argentina, Brazil