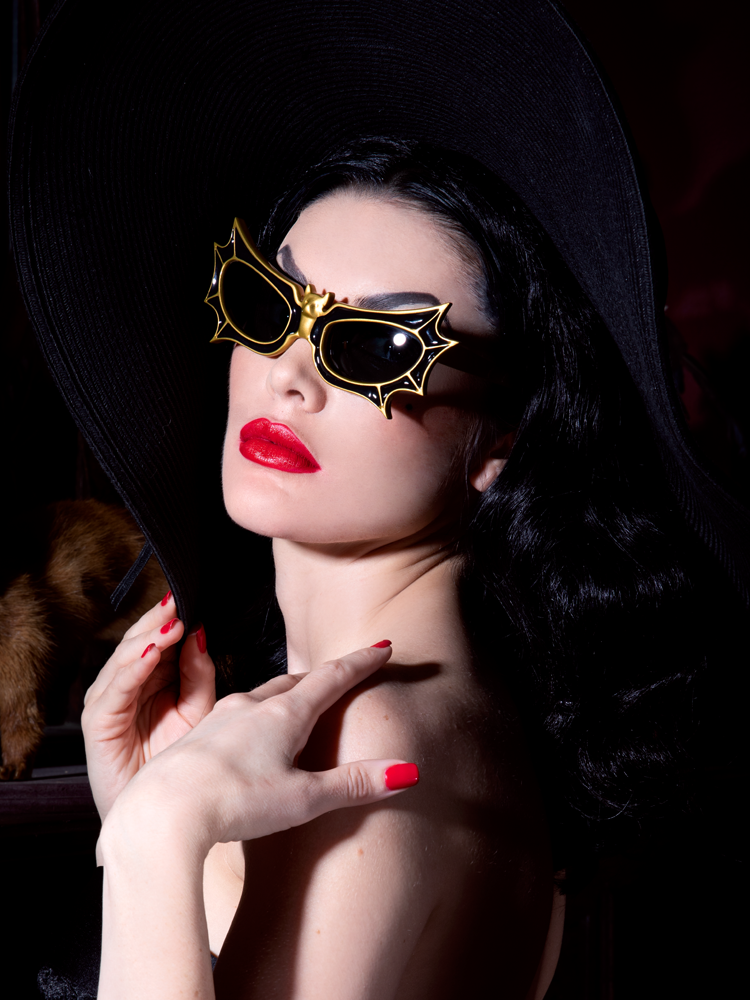 Vampira® Bat Glasses in Gold/Black by La Femme en Noir
Vampira® Bat Glasses in Gold/Black | Gothic Glamour Clothing
$125.00
Goth Style Clothing
Inspired by the iconic glamour ghoul Vampira®'s famed glasses, La Femme en Noir has reimagined them for everyday wear. These incredibly articulate glasses are made from high quality imported Italian acetate with polarized lenses (to reduce glare) and spring hinges to allow for the most optimal fit. They're finished with gold acetate with black painted inlays and black logo moon. These glasses come with a case and a microfiber cloth in our logo box.
Prescription friendly (within 500 diopters).
UV400 Protection(100% UV protection). That means that the glasses protect your eyes from both UVA and UVB.
Imported. Made in China.
Photography: Susie Q
Model: Heather Clarke