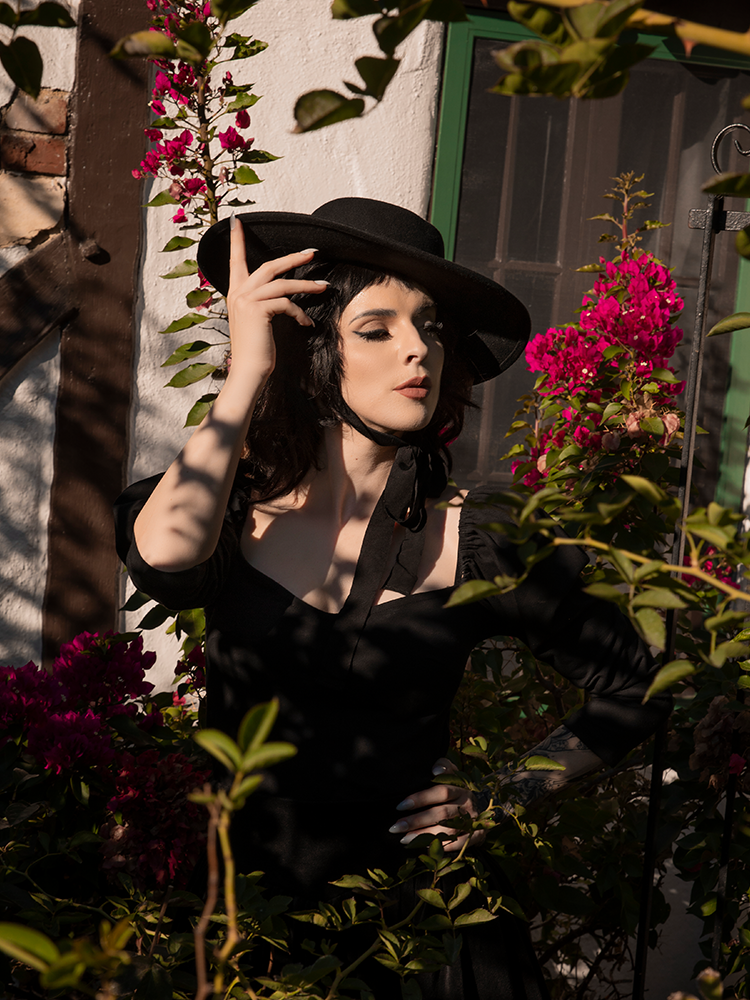 Bolero Hat in Black
Bolero Hat in Black | Gothic Clothing
$56.00
Gothic Fashion
Beautifully shaped felt bolero aligns perfectly with our Southern Gothic Black ensemble. The bolero includes a wide matching black grosgrain ribbon.
100% Wool. Imported. Made in China.

Photography: Susie Q

Model: Micheline Pitt
Sizing info: One size.
Head Circumference: 22" (56 cm) circumference
Hat Height 21.5" (8.5 cm)
Hat Brim Around: 4.6" (11 cm)
DUE TO SHIPPING ISSUES, THIS ITEM IS ONLY AVAILABLE TO U.S. CUSTOMERS.
***Due to bulky item size, handling fees are higher than other items to help offset the increase in domestic shipping costs***