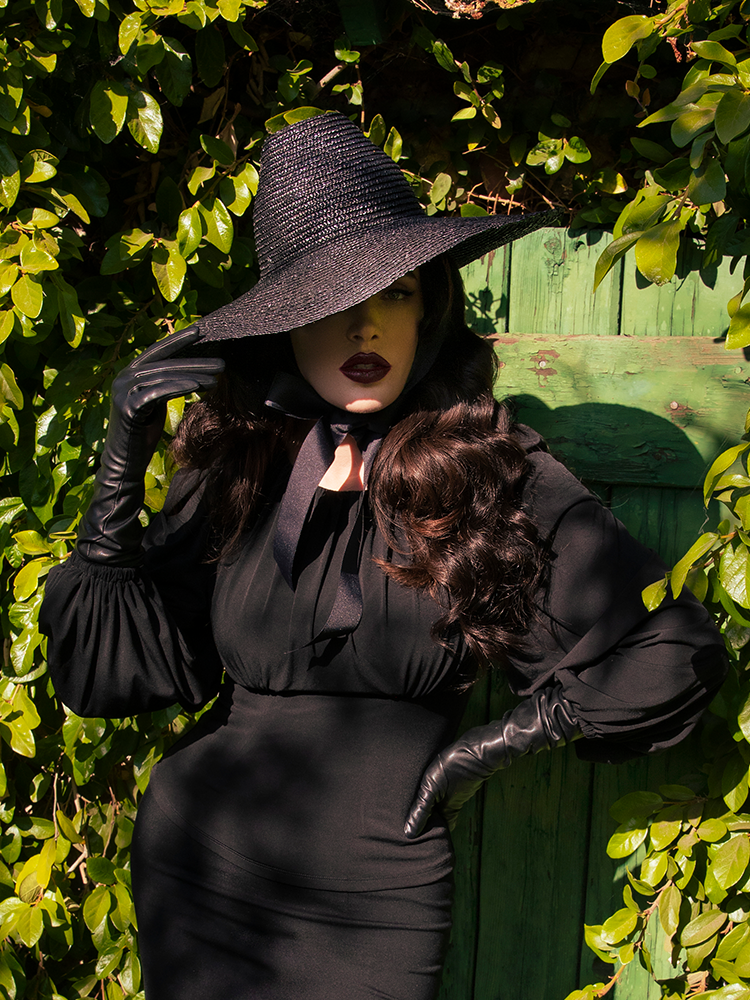 Cottage Witch Hat in Black
Cottage Witch Hat in Black | Gothic Clothing
$68.00
Gothic Retro Clothing
This elegant statement high crown straw hat has a flattened top design and grosgrain wide ribbon to tie. Brim measures 6" (15 cm) all around.

Imported. Made in China. Vegan.
DUE TO SHIPPING ISSUES, THIS ITEM IS ONLY AVAILABLE TO U.S. CUSTOMERS 

***Due to bulky item size, handling fees are higher than other items to help offset the increase in domestic shipping costs***
Photography: Susie Q
Model: Micheline Pitt
Sizing info: One Size. Fits head circumference of 21.25-23" (54-58 CM).