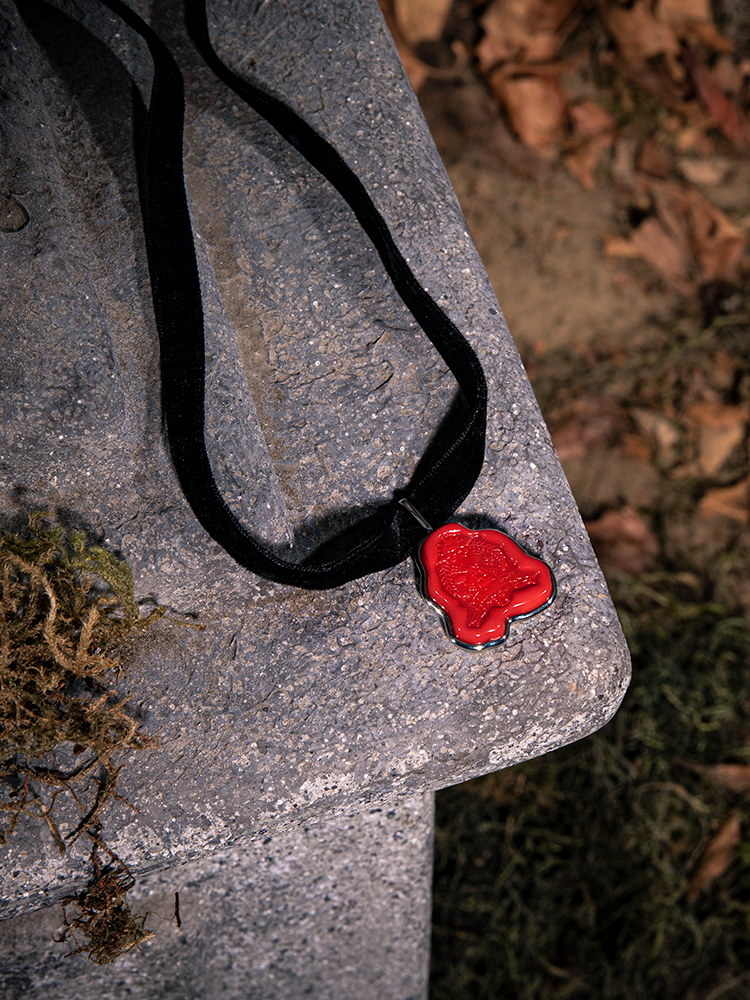 FINAL SALE - Sleepy Hollow™ Van Garrett Wax Seal Necklace
Sleepy Hollow™ Van Garrett Wax Seal Necklace | Goth Accessories
$16.00 $32.00
Gothic Glamour Clothing
NON-DAMAGED
La Femme en Noir and Paramount have collaborated to bring you these beautifully haunting pieces inspired by the iconic costumes and the beautiful world of Sleepy Hollow.
We love the iconic Van Garrett Wax Seal so much, we made it into a necklace. Silver-plated, red resin with an 18" double face velvet 10 mm (3/8") ribbon with back clasp. Comes with a gift box. Import.

Made in China.
Photography: Susie Q
Model: Linda is 5'3".
Fit advice: One size fits all. If you have additional fit questions, please email customer service at cs.lafemmeennoir@gmail.com.