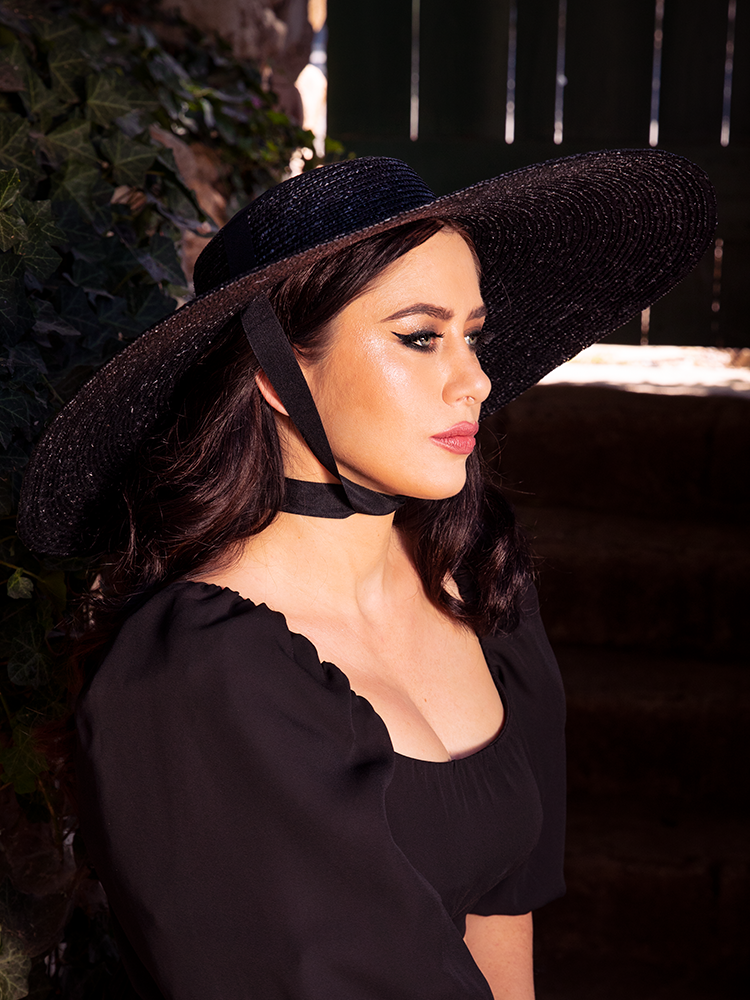 Lydia Sun Hat
Lydia Sun Hat | Gothic Glamour Clothing
Sold Out
Goth Style Clothing
RESTOCKING: Get your hot goth summer all year long with this gorgeous sun hat! 
This 100% vintage reproduction handmade wicker sunhat has a soft ribbon that ties around the chin and goes across the front brim of the hat. Inspired by the iconic 1950's brim sun hats, this is an affordable option for those unable to find the authentic vintage style. Dyed natural straw with polyester grosgrain ribbon.
DUE TO SHIPPING ISSUES, THIS ITEM IS ONLY AVAILABLE TO U.S. CUSTOMERS.
100% high-grade wheat straw, Lightweight
Large straw Hat Brim: 7.1"(18cm)
Height: 2"-2.3"(5cm-6cm)
Head circumference: Approx. 22.04"-23.7" (56-60cm)