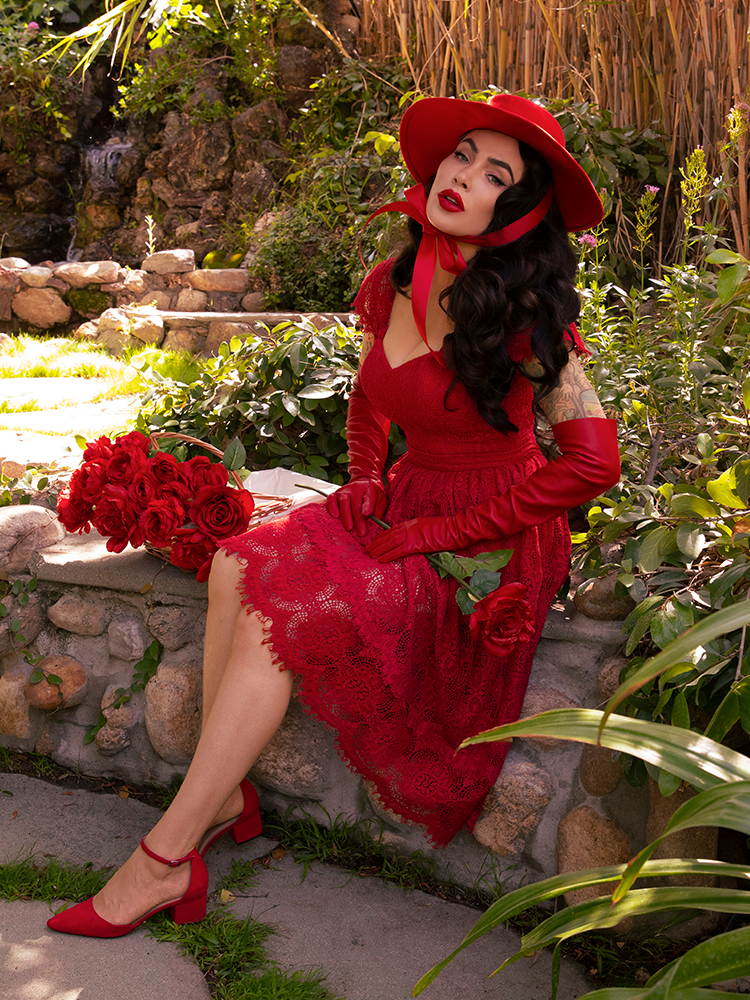 Southern Gothic Skirt in Crimson
Southern Gothic Skirt in Crimson | Gothic Vintage Clothing
$154.00
Gothic Clothing
Inspired by a vintage skirt from Micheline's personal collection, this coquettish skirt is seductive. The lace is 100% cotton, custom woven in America by the last remaining leaver's lace looms and features a 1940's inspired spider web motif. Built-in shorts made from a soft yet heavy Ponte that will allow you to wear this as a romper or easily slide your own crinoline on top for a lovely full skirt look as shown. This piece can be worn with the matching bustier top or any top for a truly stunning look.
Lace 100% Cotton. Made in USA.
 Made in Hollywood, CA.
Photography: Susie Q
Model: Micheline Pitt is 5'9" and wearing a size Small.
Fit advice:
True to size. Skirt length from the bottom of waistband to longest scallop is 27". The skirt sits at true waist. 
If you have additional fit questions, please email customer service at 
cs.lafemmeennoir@gmail.com.