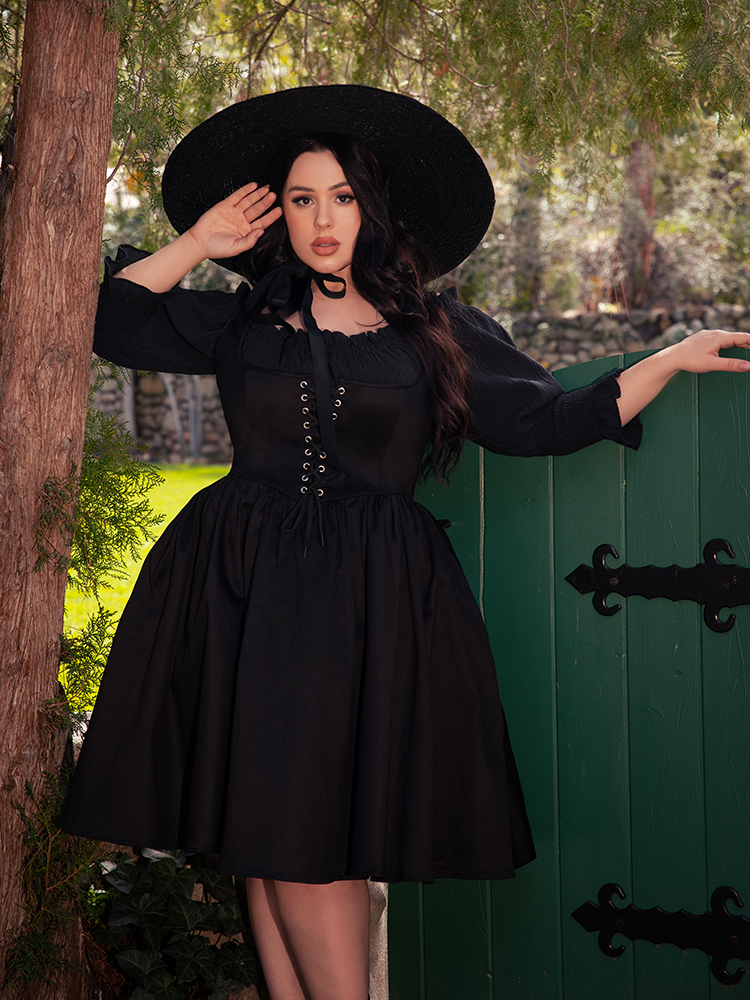 Cottage Corset Pinafore in Black
Cottage Corset Pinafore in Black | Gothic Style Clothing
$138.00
Gothic Style Clothing
This under-bust corset pinafore is captivating and the ideal option for achieving a summer witch aesthetic. The adjustable laces contribute to a dynamic look when paired with a La Femme en Noir blouse. Additionally, this pinafore features boning at the sides, a bridal zipper at the center back, and deep pockets. This piece is made with quality construction and materials, ensuring the style and fit you need for your day-to-day wardrobe. The combination of boning and adjustable laces provides a tailored silhouette, perfect for many occasions.
Material Info: Cotton Sateen Stretch 97% Cotton, 3% Spandex 
Designed by Lynh Haaga and Micheline Pitt and made in China.
Photos by: Susie Q
Model Info: Rachel is wearing a Large. Taylor is wearing a 4XL.