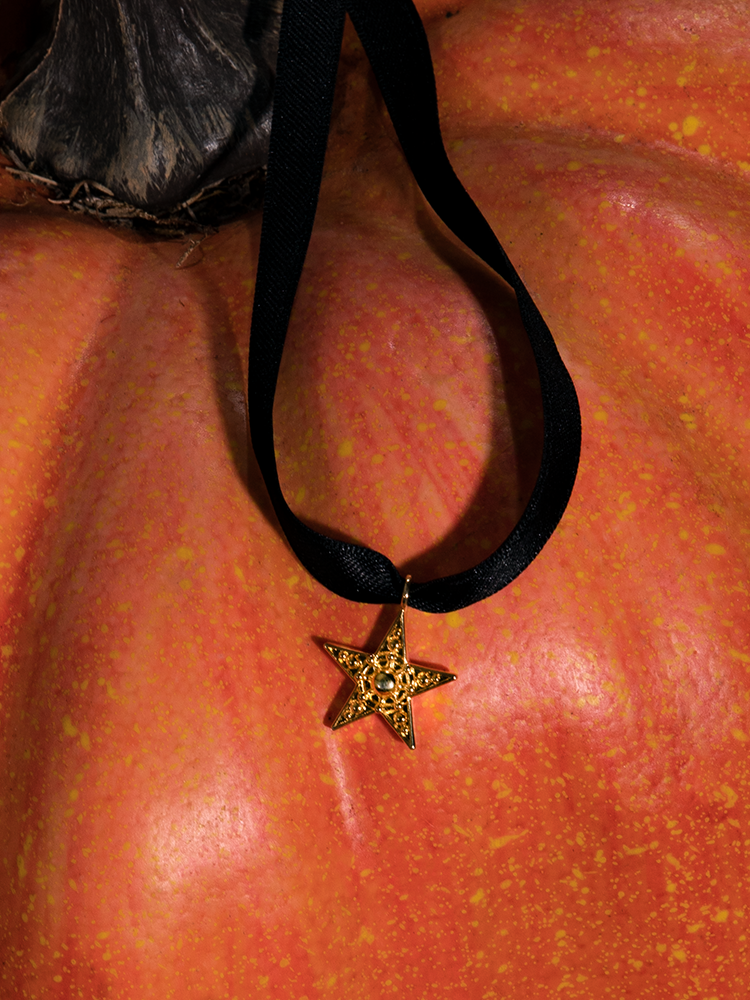 Sleepy Hollow™ Katrina Star Pendant Necklace (multiple colors)
Sleepy Hollow™ Katrina Star Pendant Necklace | Goth Clothing
$34.00
Gothic Style Clothing
AVAILABLE IN 3 HUES.

La Femme en Noir and Paramount have collaborated to bring you these beautifully haunting pieces inspired by the iconic costumes and the beautiful world of Sleepy Hollow.
This star pendant is inspired by the one worn by Katrina Van Tassel. 14K Gold filled, brass base with an 16.5"(42 cm) double face satin 10 mm (3/8") ribbon with back clasp. Comes with a gift box. 
Imported. Made in China.
Photography: Susie Q
Model: Linda is 5'3" and wearing the vintage blue star pendant necklace.
Fit advice: One size fits all. If you have additional fit questions, please email customer service at cs.lafemmeennoir@gmail.com.