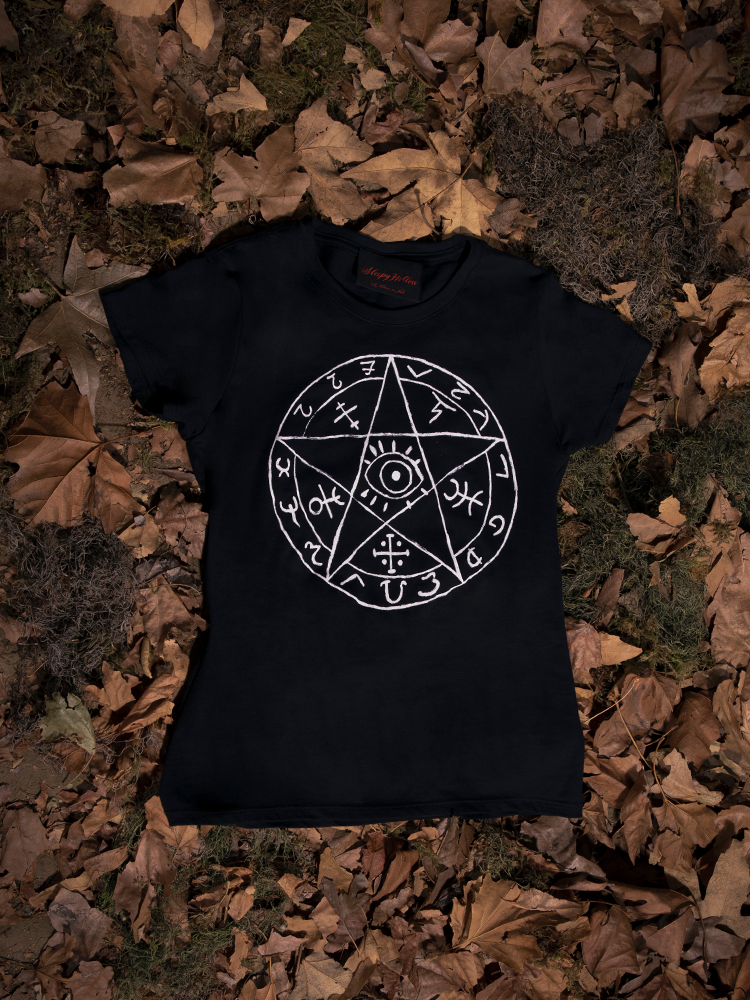 Sleepy Hollow™ Protection Spell Tee
Sleepy Hollow™ Protection Spell Tee | Gothic Glamour Clothing
$32.00
Gothic Style Clothing
La Femme en Noir and Paramount have collaborated to bring you these beautifully haunting pieces inspired by the iconic costumes and the beautiful world of Sleepy Hollow.
Lady Van Tassel draws the protection spell in a few scenes to protect her loved ones against evil spells. 100% Cotton.
Designed and Screenprinted in USA of imported goods.
Photography: Susie Q
Model: Linda is 5'3" and wearing a size Small.
Fit advice: If you're between sizes order down. If you have additional fit questions, please email customer service at cs.lafemmeennoir@gmail.com.