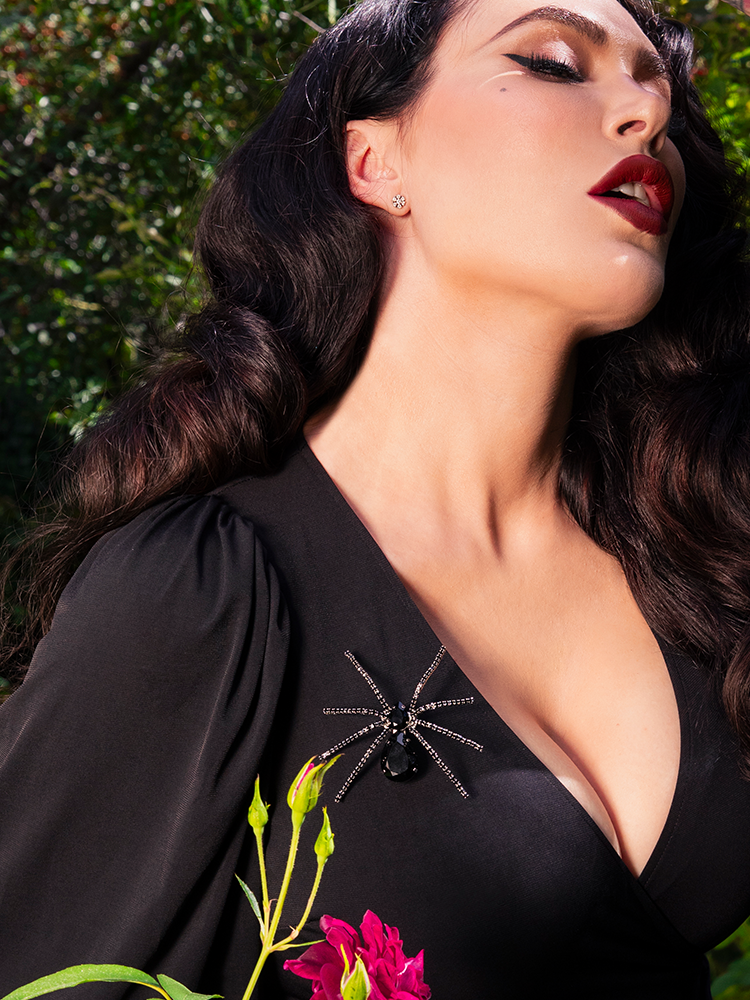 Spider Baby Rhinestone Spider Brooch - BLACK
Spider Baby Rhinestone Spider Brooch | Goth Fashion
$36.00
Goth Fashion Accessory
This petite version of the Black Widow spider brooch is the perfect companion to the large version or worn alone.

This decadent black stone with silver plated brooch is based on an iconic vintage large rhinestone spider brooch. The replica features a beautiful silver plated finish with a solid brooch pin back. Each rhinestone is made from a high quality glass that is prong set featuring a small and large teardrop against tiny prong set stones on the 8 legs. The stones are delicately inlayed by hand by artisans.
Imported. Made in China.
Measures 3 inches wide. Body from top of head to bottom is 1.5" (40 mm).
Large tear drop shape measures 25 mm x 18 mm
Small tear drop shape measures 12 mm x 10 mm