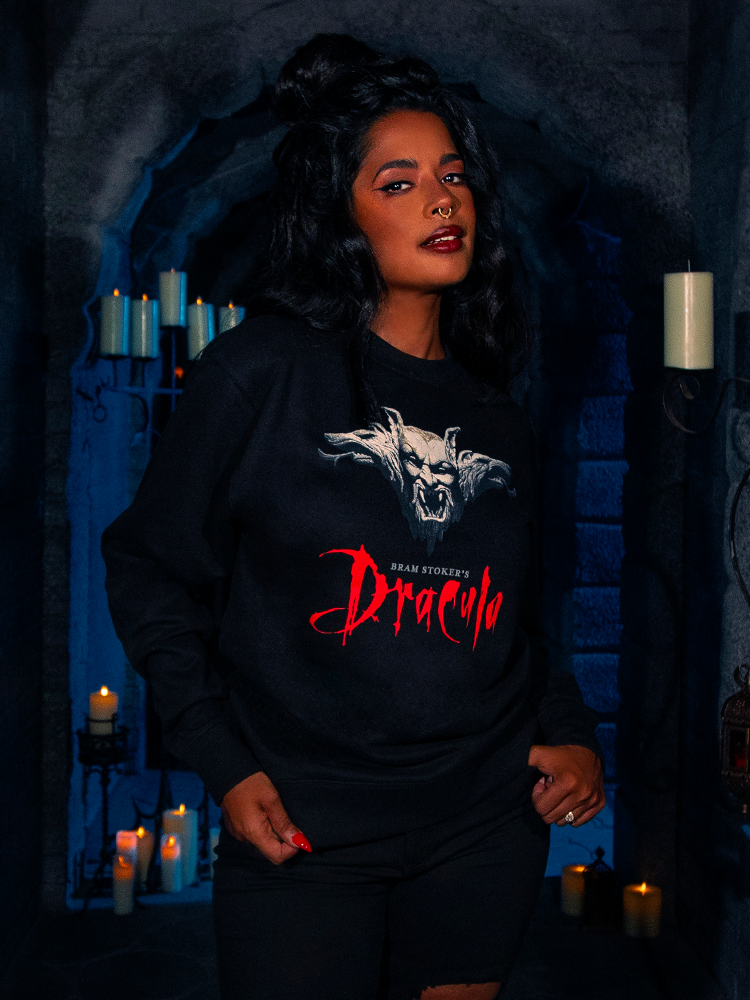 BRAM STOKER'S DRACULA Gargoyle Sculpture Sweatshirt in Black (unisex)
BRAM STOKER'S DRACULA Gargoyle Sculpture Sweatshirt in Black (Unisex)
$54.00
Gothic Style Clothing
"
I am the monster that breathing men would kill. I am Dracula."
This premium unisex sweatshirt is the perfect piece to snuggle up in to watch everyone's favorite gothic horror romance. The surface of the main graphic has additional embossing to give it a more dimensional surface with the film's logo printed below in bright blood red lettering. 1 x 1 ribbed collar, cuffs, and waistband.

Fabric Content:
80% Cotton
20% Polyester
Designed by Lynh Haaga and Micheline Pitt and screen printed in Los Angeles of imported goods.
Photos by: Susie Q
Model info: Divya is wearing a small. Chad is wearing a 2xl.
Fitting Advice: Unisex standard fit. Order down if you would like a more fitted look.